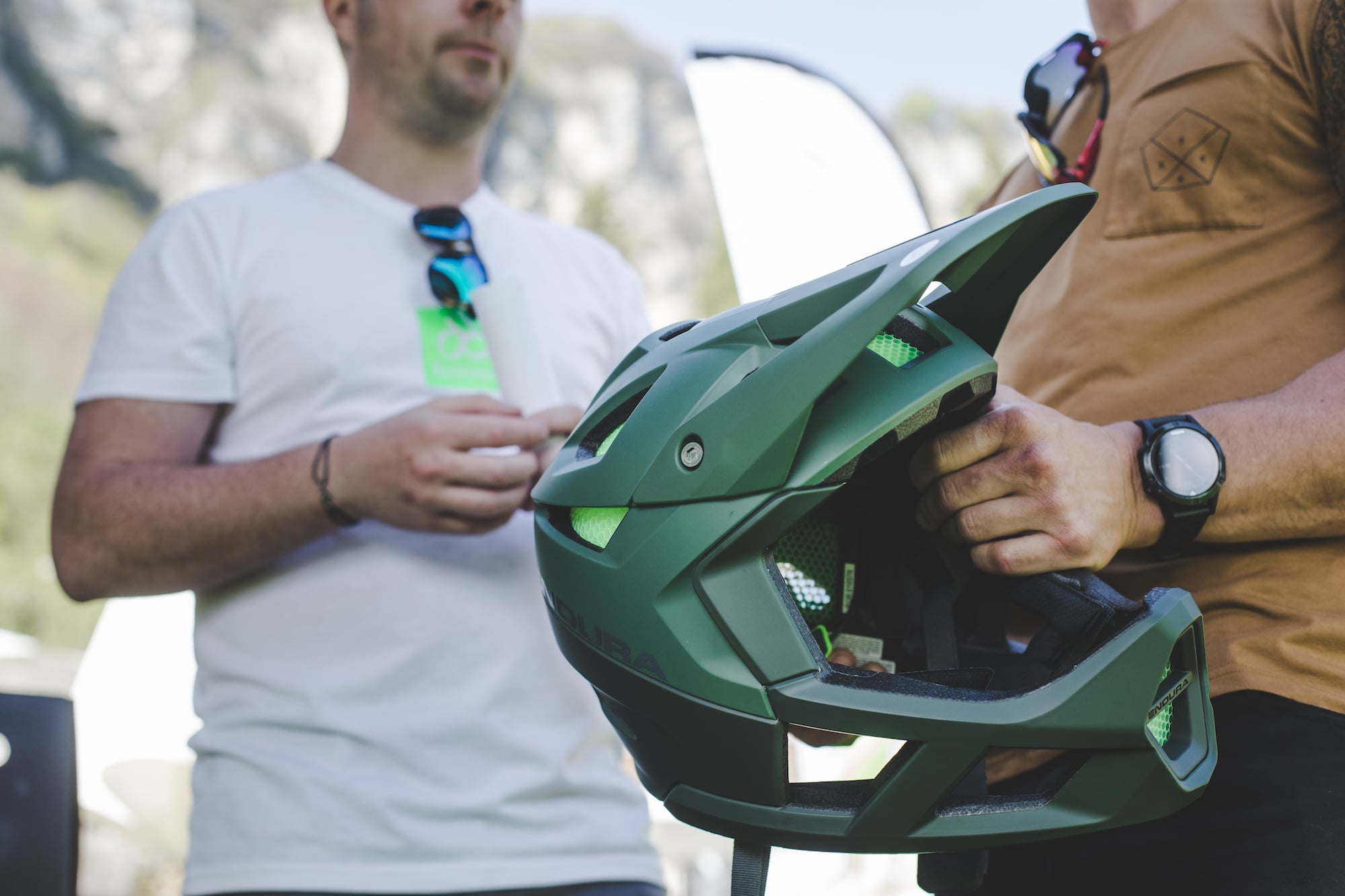 When you're not wearing your helmet, make sure you carry it correctly.
Strapping your helmet to a bag or swinging it around can lead to small knocks and bangs. The same can happen if you place it into the overhead luggage compartment when you're travelling.
These impacts aren't the same as those experienced in a crash but over time they can reduce the helmet's lifespan and affect its performance.
Do up the straps and carry the helmet like a handbag, or even better in a specifically designed bag (many helmets come with a soft bag or even a carry case). If it's a full-face helmet don't carry it by the chin bar – it's not designed for that.
CLEAN THE HELMET REGULARLY
Wipe off the outside of the helmet with a wet, none-abrasive cloth and mild soap to remove any oil or grit that might corrode the helmet's shell.
Don't submerge it in water for any long periods of time – the helmet might absorb water that could affect the adhesives and construction.
The foam pads and soft fittings from inside most helmets can be removed and washed. Follow the instructions provided with your helmet for this.
Your safest option is to wash them by hand in warm water.
When cleaning your helmet, avoid using toxic products (like bleach or corrosive liquids) which could damage or degrade the materials.
After a wet ride make sure you dry your helmet out thoroughly.
Place it somewhere dry, cool and ventilated and let it dry naturally.
Don't put it in an airing cupboard or on a radiator.
This will allow the pads to dry out properly, minimising the build up of bacteria that can cause the helmet to smell.
KEEP IT AWAY FROM EXTREME TEMPERATURES
Store your helmet away from extreme cold and heat – this will reduce the risk of the materials becoming degenerated which can affect performance.  
For instance, don't put the helmet on the rear shelf in a vehicle, where the windows can magnify the effect of the sun's rays.
And don't leave your helmet outside in the winter.
Note: Koroyd's performance is consistent beyond temperatures of -20°C to over +50°C, but other parts of your helmet are more affected by extreme temperatures.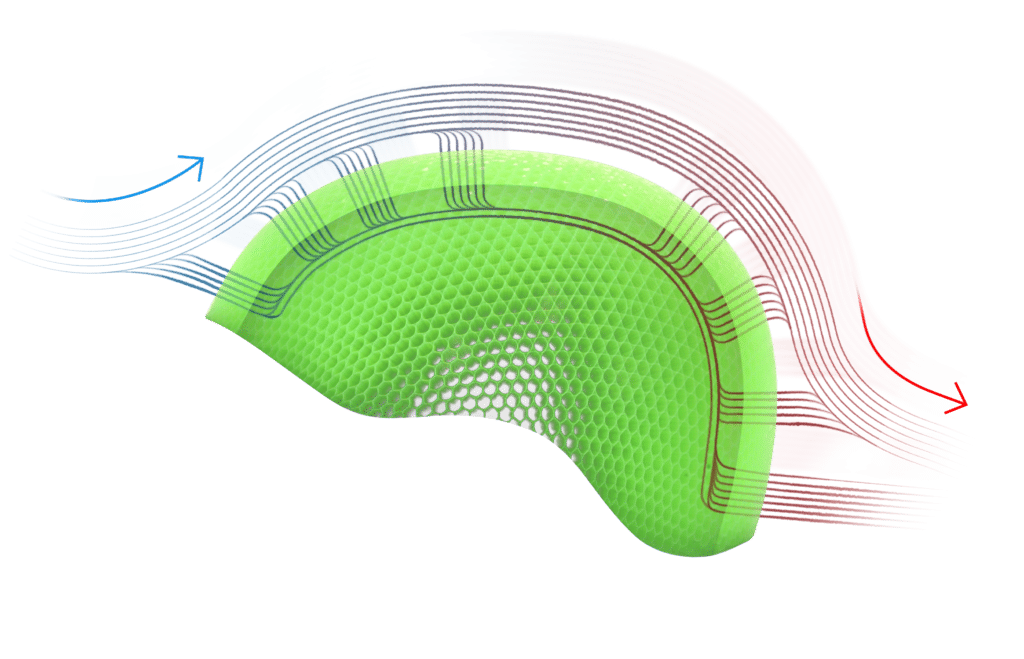 Be cautious with attachments
Attaching additional weighty objects such as helmet-mounted cameras and lights should be done with care.
They can affect the way the helmet performs in a crash, and you run the risk of catching the helmet on a branch.
Only use official camera or light mounts and place them in the intended recess on your helmet (if it has one).
REPLACE YOUR HELMET AFTER AN IMPACT
This is an important one. A helmet may look fine after it's taken a hit, but the structural integrity may have been compromised. 
If your helmet has taken an impact from a crash, a branch, from being dropped or any other type of significant impact, you should replace it and not use it again.
Many helmet manufacturers have crash replacement schemes – check with your retailer to see if your helmet is covered.
Looking after your helmet is your own responsibility. Koroyd cannot accept any responsibility for defective helmets as a result of these care methods.