The new Smith Mainline is a robust but lightweight helmet with full Koroyd coverage for maximum protection. If you liked the Forefront 2, this is for you.
As the way we ride mountain bikes develops and progresses, helmet design must evolve to ensure the greatest possible level of safety in the event of an accident. Smith's new Mainline utilises Koroyd to provide more advanced impact protection while remaining extremely light and breathable. This is the first full-face helmet in the Smith lineup.
Mountain bikes have been on a constant upward curve since the sport was invented. In recent times, technological leaps and bounds have introduced bigger wheels, wider tyres and lighter bikes with more competent suspension and stretched-out geometry.
All of which leads to higher speeds and consequences.
Long days in the saddle with arduous climbs and technical descents mean light, cool, breathable, comfortable kit is desirable — and dependable protective kit is vital.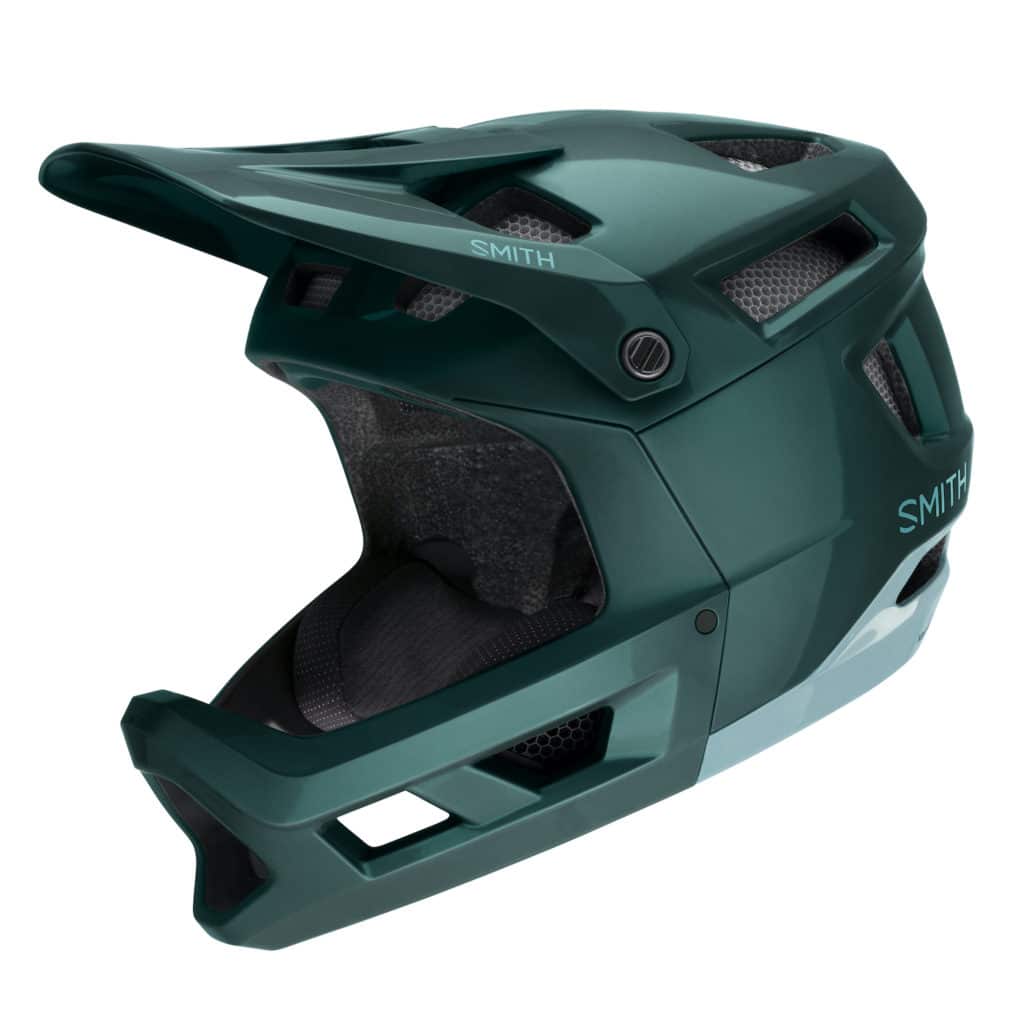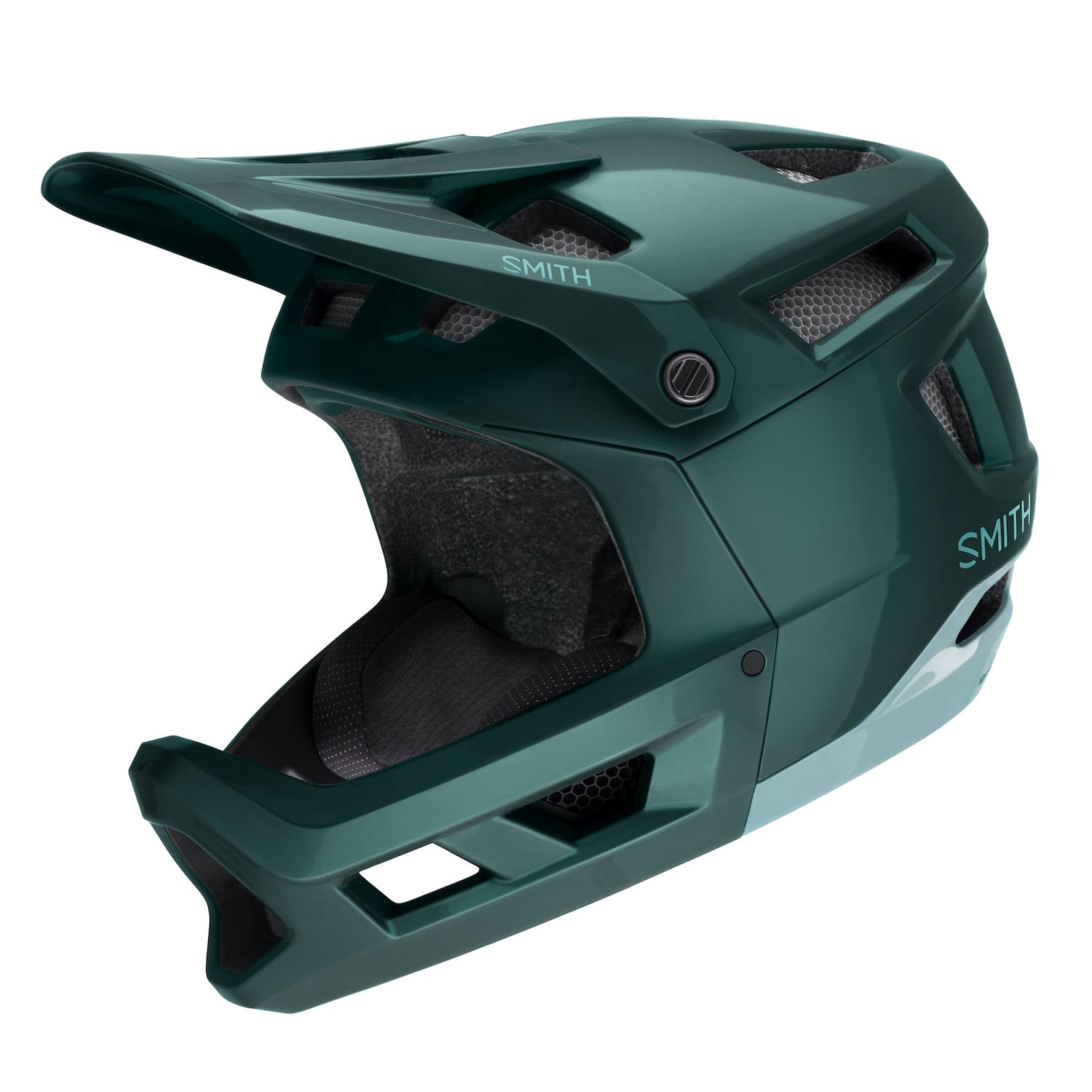 PROTECTION NEVER FELT SO LIGHT
The Enduro World Series necessitates the use of full-face helmets for its boundary-pushing racing events around the world. This, along with the needs and desires of many everyday riders, has led to the development of ultra-lightweight full-face helmets.
Smith's Mainline helmet, as piloted by Rocky Mountain bikes' top-tier enduro racers, is a culmination of everything required for modern-day usage. Through employing Koroyd's ultimate damage control system, Smith has been able to achieve a helmet that is incredibly light, certified highly protective and that offers supreme airflow.
By integrating Koroyd in key areas, Smith has been able to keep the Mainline's weight to a minimal 770g (size M) while gaining CSPC, EN 1078, and the more stringent downhill-specific F1952 certifications (read our helmet testing and certification explainer).
Koroyd's welded tubes crumple instantly and consistently on impact, absorbing maximum force in a controlled manner, minimising energy transferred to your head. This unique behaviour helps to protect your skull and brain from direct and angled impacts which may reduce the risk of suffering a life-changing injury.
The Mainline has 21 total vents with internal channels and intake and exhaust vents allowing air to move unimpeded through the helmet.
Five open vents on the chin-bar alone mean you can dig deep on the climbs and almost forget you are wearing a full-face helmet.
This is coupled with Koroyd's advanced breathability which allows consistent air flow through its open cells and hot air from your head to easily escape, ensuring more efficient cooling even in the most intense conditions.
Koroyd features the world's thinnest walled tubes at 0.06mm wall thickness. This results in a structure that is 95% air, reducing weight and improving comfort without compromising on safety.
What's more, under impact Koroyd performs consistently at temperatures ranging -20ºC to 50ºC.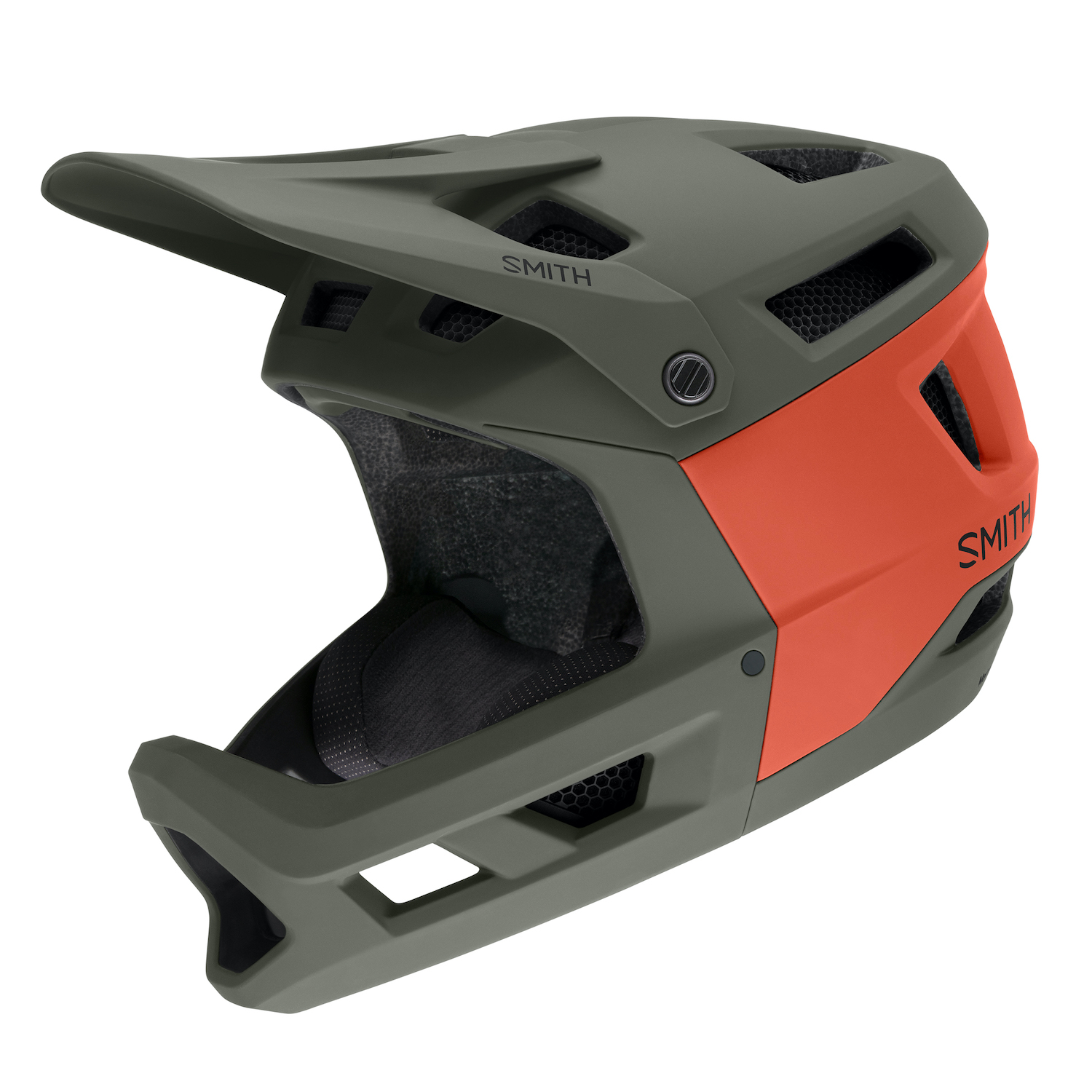 Three shell sizes (S, M, L) are supplied with multi-sized crown, neckroll- and cheek-pad kits to guarantee a comfortable fit.
A d-ring fastener keeps the Mainline securely in place.
Smith's mountain bike goggles fit snuggly into the face port and an external goggle strap channel assures they stay in place no matter the conditions.
Currently available in three colours:
Rocky Mountain Enduro, Matte Black and Matte Sage / Red Rock.
More versatile than alternatives
Beyond the lab, no matter how you fall, you want the best energy absorber. Koroyd is optimised for maximum protection and absorbs more energy per millimetre than traditional materials, regardless of the angle of impact. 
performaNCE AT DIFFERENT VELOCITIES
Koroyd is proven to perform consistently better than EPS foam (expanded polystyrene) when impacted in a high or low speed accident, further validating that Koroyd really is the ultimate damage control system.
consistent at adverse temperatures
The performance of EPS foam (expanded polystyrene) is much more variable in comparison to Koroyd because it stiffens when cold and softens when hot.
Koroyd's ability to absorb energy is more consistent than EPS foam in temperatures of -20°C to +50°C.
PROTECTION WITHOUT COMPROMISE
Koroyd provides advanced breathability and ultralight feel, but first and foremost, better protection which may reduce the risk of suffering a life-changing injury.
Click below to learn more about the technology and the unique performance advantages of Koroyd.