FROM ACTION SPORTS TO THE CONSTRUCTION SITE
As the construction industry reaches new heights of innovation, so does worker's head protection. Introducing the STUDSON SHK-1.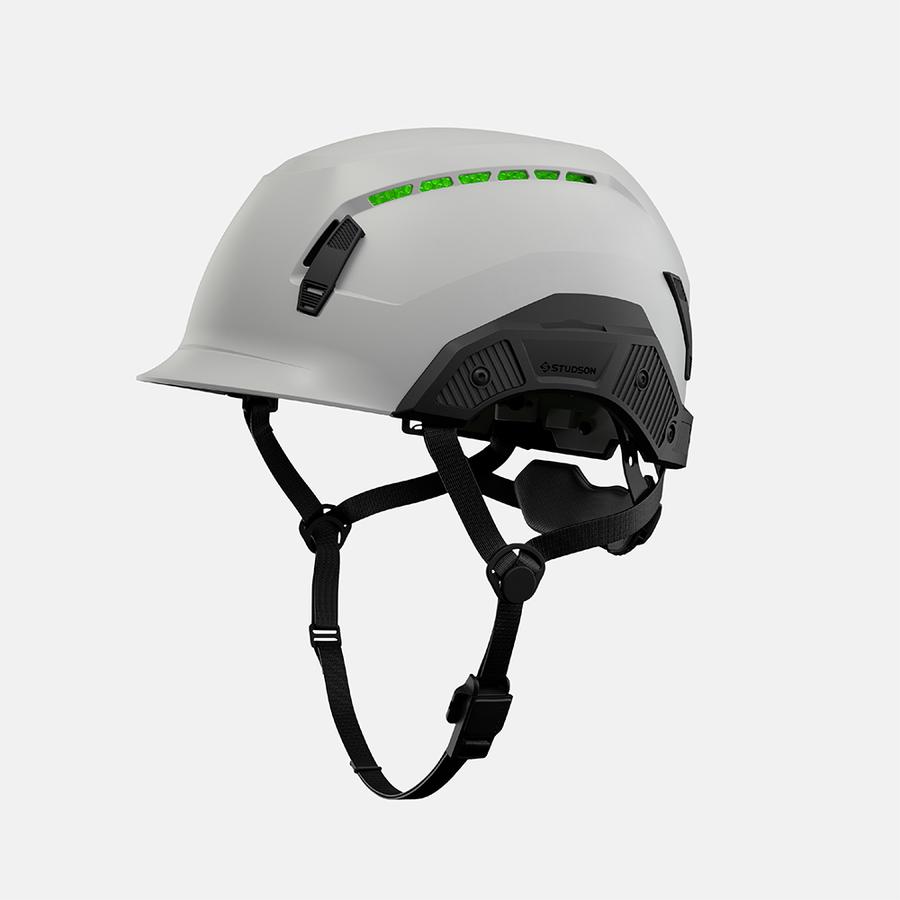 STUDSON was born when passion for safety intersected between action sports and industrial protection. After spending the majority of his career in the snow and outdoor industry, the opportunity landed in Ryan Barnes' lap to bring a higher level of safety and protection to construction workers. 
Ryan founded STUDSON in 2020 to bring safer and more innovative head protection to the industrial safety market. 
STUDSON set out to develop better personal protective equipment for the industrial trades, starting with the need for advanced energy absorption in case of falling objects or other potential head impacts.
OPTIMISED FOR PERFORMANCE
By partnering with Koroyd, STUDSON was able to harness the technical expertise of our designers and engineers in order to develop a helmet that better protects workers on construction sites where there is a risk of falling objects from above.
Koroyd's high-performance tubular core is available in various tube diameters, densities and polymers which allows our engineers to tailor a solution for particular performance requirements. 
Koroyd's compressive strength can be adapted depending on the amount of force that users could encounter in an accident.
This gives us more control over how quickly or easily the crumple zone needs to be initiated, and the rate of compression during an accident, which helps us realise our goal of designing products which may reduce the risk of suffering a life-changing injury.
"When I first looked at the construction industry and what they were utilising for head protection, I was quite shocked to be honest. After some research and due diligence, I determined there was a great opportunity to bring what I knew about head protection innovation, technology and materials used in gravity sports such as snow sports and cycling, to the industrial safety markets."
RYAN BARNES - FOUNDER & CEO OF STUDSON
Koroyd's welded tubes crumple instantly and consistently on impact, absorbing maximum force in a controlled manner, minimising energy transferred to your head.
This unique behaviour helps to protect your skull and brain from direct and angled impacts which may reduce the risk of suffering a life-changing injury.
"The Studson team is deeply committed to bringing innovation into the industrial safety market and are fully aligned with Koroyd's core purpose to be "Pioneers in protective solutions to reduce the risk of injury and severe damage." This first product is the result of our close collaborative efforts over the last months to deliver a helmet which performs exceptionally well. We look forward to developing further unique products together in the long term which offer consumers enhanced levels of protection."
John Lloyd – Koroyd Founder & Managing Director