A day out on a gravel bike can include anything from close-to-home forest singletrack to long-distance endurance epics. Filling the gap between road riding and mountain biking, gravel riding is a versatile option for getting out there. Narrower tyres still run easier on the road, while thicker rubber does the job off-road, meaning you can ditch the tarmac or the bike park and have the freedom to explore unrestricted at a moments notice.
While passion for adventure, exploration, and the more serious out there, racing, are all inherent parts of gravel riding, there's one quality left undefined: style.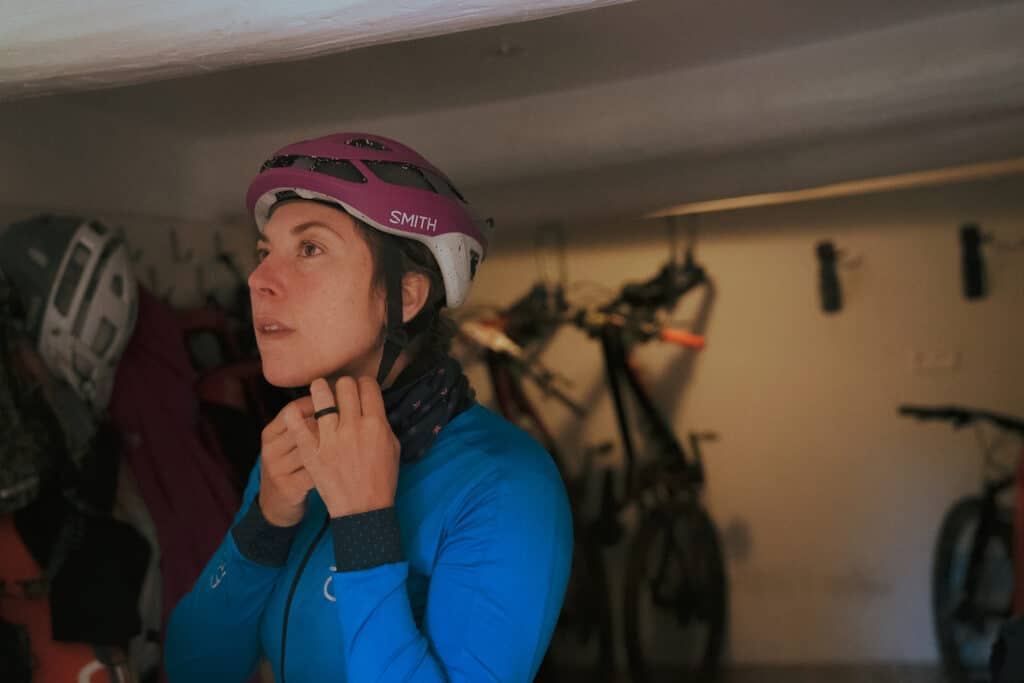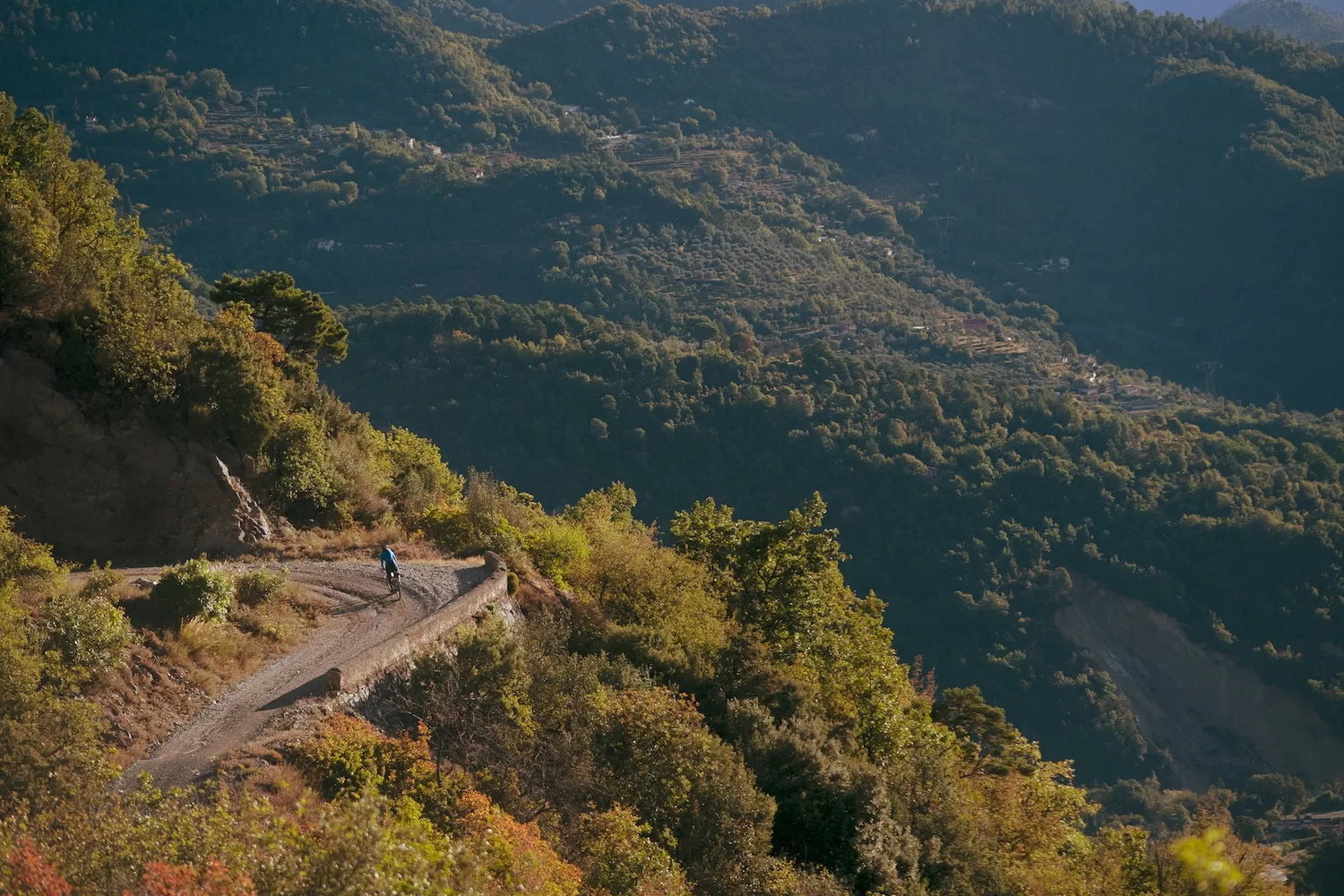 Gravel welcomes both the lycra racer and the adventure rider equally. Of course, practical, comfortable clothing and protection are necessary for gravel biking, but which side of the style fence you fall is up to you.
 As gravel riders are heavily influenced by both road riding and mountain biking, you have the freedom to choose. Road riders are almost always lycra clad, while mountain bikers generally choose more casual, durable gear that can take a hit.
Helmets fall into these two categories too. Roadie inspired gravel riders donning lycra will usually opt for a road bike helmet, while MTB inspired riders often go for a peaked helmet style.
Any road or MTB helmet will work for gravel riding. Find what feels good with maximum protection, considering qualities like weight and breathability. At the end of the day, the most important thing is that it reduces the risk of suffering a life-changing injury if you fall or have a crash.
As gravel rides are often long days in the saddle, you'll want to make sure your helmet is comfortable for hours on end too. Only one rule persists here: lycra and peaked MTB helmets will never be friends.
So which one are you?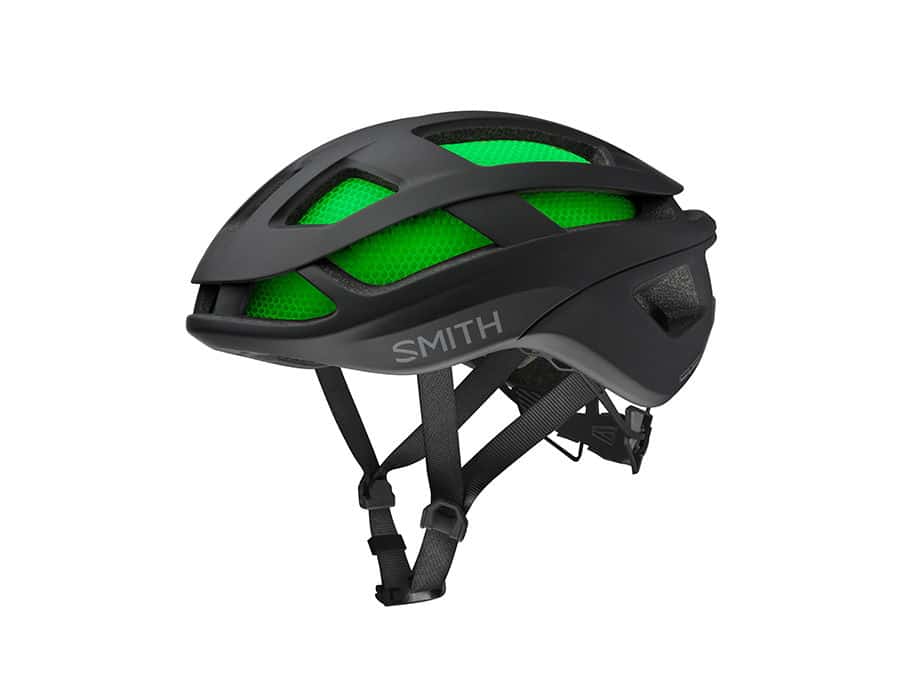 Long winding descents and race-day lead-outs, the Smith Trace is all about versatility. The pinnacle helmet in Smith's performance road collection, the Trace features Koroyd to provide exceptional protection. It also works with the internal air channels and open intake and exhaust ports to produce maximum ventilation.
Storage and ventilation of eyewear is crucial on long rides, fortunately the Trace relieves hot air that builds up on your eyewear to prevent fogging. And eyewear storage is made easy by channels on the side of the helmet that hold your eyewear in place for those gruelling climbs.
The Session helmet is designed for all-mountain riders that demand the balance of style, protection and ventilation in one package. It features Koroyd in strategic, zonal impact areas (more on that below) to provide you with the confidence to charge harder. The top of the helmet has large airports which combine with internal air channels to allow for maximum airflow and ventilation.
The Session also features channels on the front of the helmet for easy eyewear storage, and the three-position visor rotates high to allow for goggle storage.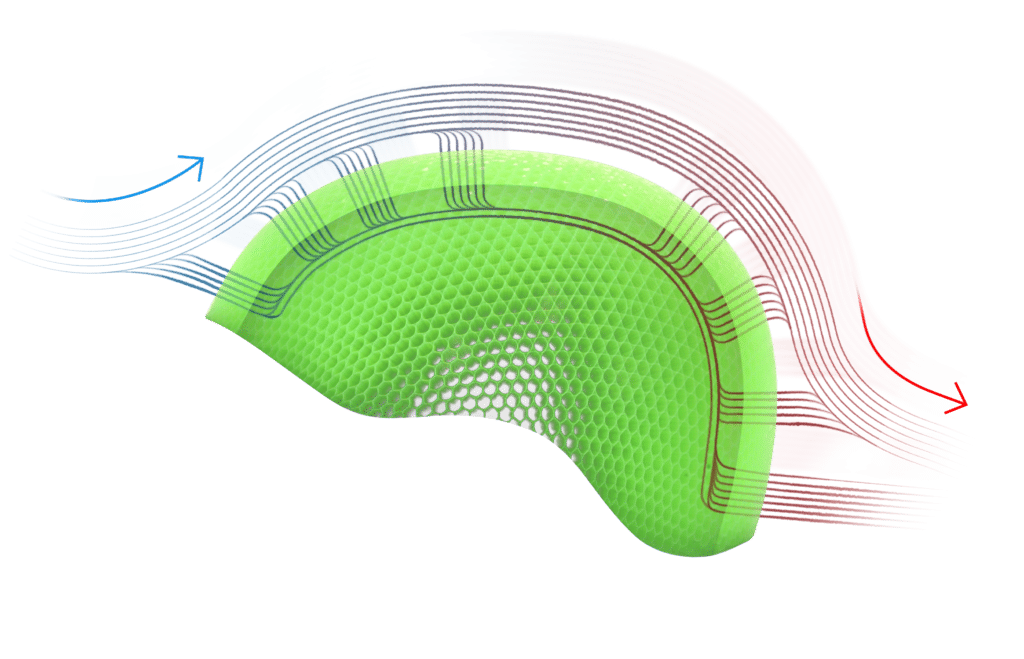 protection without compromise
Not only does Koroyd provide advanced impact protection with its unique energy absorption characteristics, it's also incredibly light and highly ventilated – ideal for gravel riding. Created using a structure which is 95% air, weight is reduced and comfort enhanced, without compromising on safety.
The open-cell formation of Koroyd means air can flow consistently and hot air from your head can easily escape. Meaning even in the heat of day, you'll have efficient cooling.
STRATEGIC KOROYD INTEGRATIONS
Different helmets feature different Koroyd integrations at different price points. So, style-aside, what's the difference in terms of protection?
Using the Smith Trace as an example, this helmet has full Koroyd coverage, giving complete protection from any angle of impact.
The Smith Session at a lower price point has zonal Koroyd integration. In this helmet, Koroyd is integrated into strategic areas. We use scientific data and accident reports to inform us which zones of the helmet are statistically more likely to be impacted in an accident.
Rider: Mary Moncorgé | Photos: Matt Wragg